Adult Beginner Swim Classes
Students learn the basics of swimming as well as the principles of the physics of swimming. The class also introduces all basic aspects of water safety.
Students learn
floating techniques-breathing techniques
treading water-sculling hands
breaststroke-propulsion arms and kick
freestyle-flutter kicks-freestyle arms-while breathing
backstroke-two styles
Class Objective:
Class Objective: The student will be able to navigate distance without flotation devices and to coordinate breathing with their movements as they swim.Goals: Each class we teach new skills,every class is building toward putting it all together, The Aquaskills progression method works.We ask you to come in first for the intro class so we can suggest the number you classes you may decide to sign up for to meet your goals. We have effective programs in 6-10-20 session packages.
Aquaskills Method:
Aquaskills has developed their own techniques for training swimming. We have a superb understanding and intuition for our student's capacity. Students will learn expertise from pros tailored to their specific level.Everyone is different.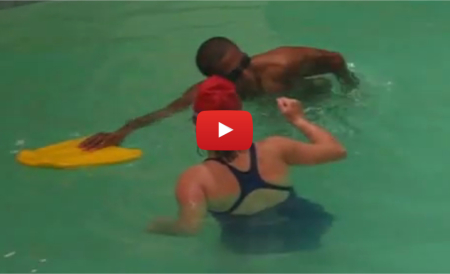 Adult Intermediate Swim Classes:
Private - Semi Private Classes-Small Groups- Max 4 People
Student is ready to make a transition to stroke improvement and refining specific styles of swimming. Students learn Freestyle, Backstroke, Breaststroke, Butterfly, lap swimming, efficient turns and breathing techniques
Stroke Development Class-Triathlon Training - (Lap Swimming)
Private - Semi Private
Students learn efficient breathing techniques coordinated with styles of swimming, efficient flip turns open front turns drills & building time and endurance.
Advanced Stroke Improvement Classes
Develop Efficiency With One or All Swim Styles Including
Freestyle-Breaststroke-Butterfly-Correct Form
Backstroke-Side Stroke-Treading Water-Breathing Techniques- Maximize Efficiency and Skill-
Breaststroke
Butterfly
Flip Turns-Open Front Turns
Competitive Swimming lessons (All Ages)s:
Students learn drills, tips, building endurance and time with refinement of strokes and techniques.
Competitive Swim / Triathlon Swim lessons (All Ages)
Prep for Swim Team
Prep for Triathlon
DrillsLap Swimming
Endurance
Build Time
Stroke Refinement
Technique / Form
Maximize Efficiency and Skill
AQUASKILLS has a revolving enrollment